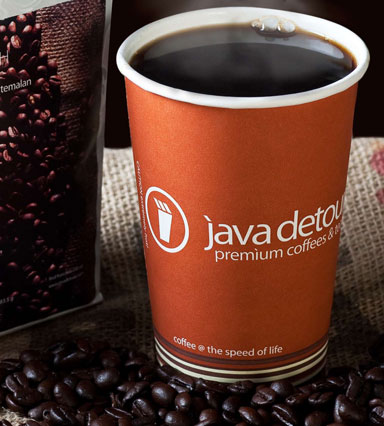 • Full City Roast: Medium dark brown beans. The beans will start to show some oily drops on the surface with this roast. Full City will have caramel or chocolate undertones.
• Ethiopian– Ethiopian coffee is considered to be the most flavorful coffee in the world. It grows at very high elevations often in small family gardens right along with the vegetables.
• This exotic and complex coffee has light/medium body, gentle acidity and hints of citrus, vanilla, black pepper and blueberry, and lives up to Ethiopian coffee's well-deserved reputation for excellence.
"African coffees like Ethiopian offer a citrus note and often work well in the morning with citrus or fruity foods."
Suggestions: Fruit Danishes, Lemon Scones, Almond Croissants, Blueberry Muffins, Oatmeal with fruit.